Problem: You have a 240V 14-50 receptacle in your garage but the Tesla mobile charging cable is not long enough. Then, you read the Tesla official manual, it tells you NOT TO USE any extension cable for the 32A mobile charger.
I am going to show you how to install mine, you have to understand the Physics behind it and have a strategy to avoid potential electrical fires. On top of that, I am going to show you how to make EV charging cable management easier, it works for other EV like Nissan Leaf, Ford MACH-E, Hyundai Ioniq, Chev Bolt. You will love what I am going to show you because it's totally DIYable. There is No more tangled charging cable and no more dropping the charger to the ground accidentally. The design is so simple to use and your wife will be happy about it.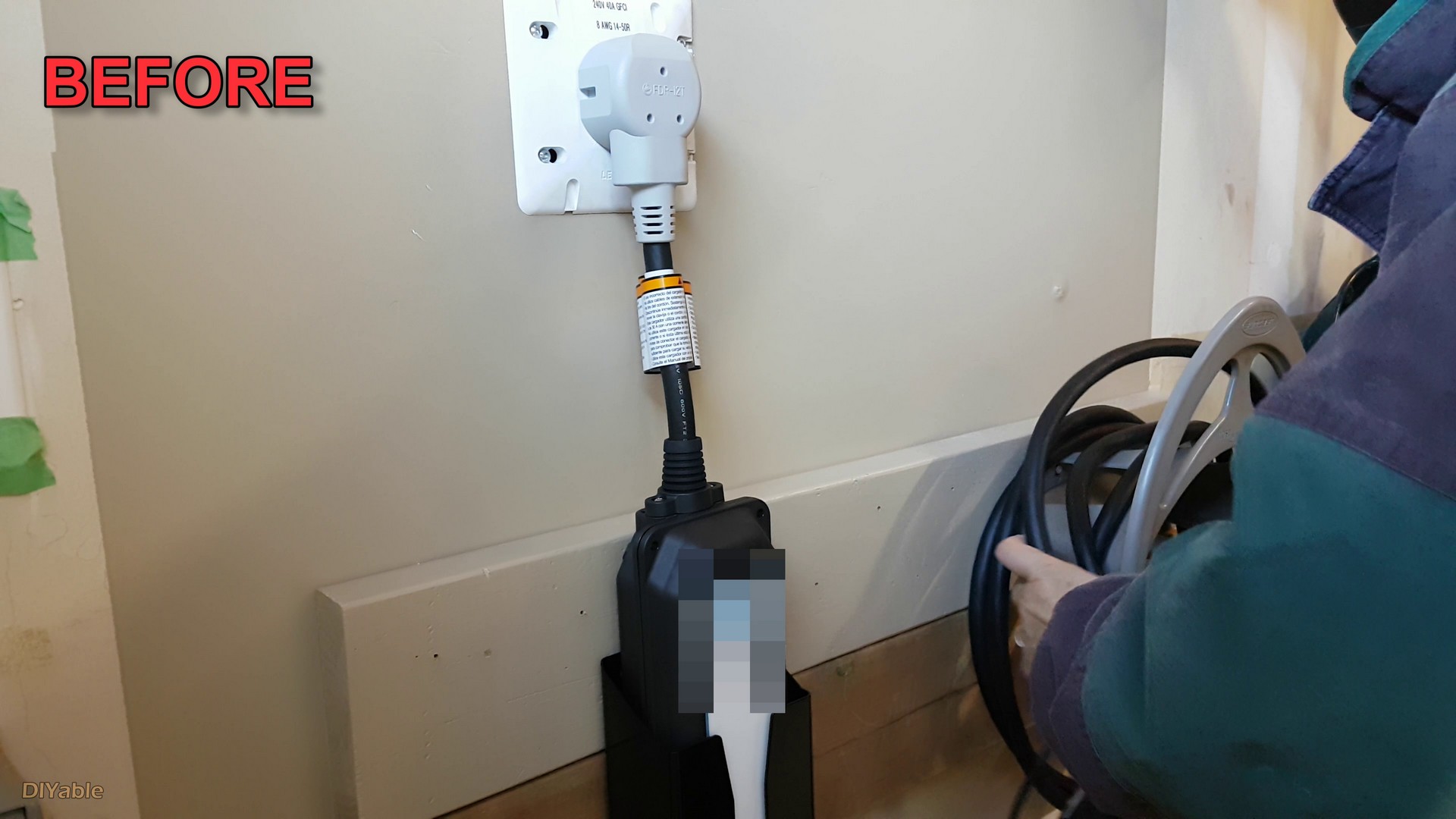 I am NOT affiliated with any of these products, companies or people, I just want to share my experience as a serious DIYer and try to help other DIY people out there. Please give it a thumbs up and SUBSCRIBE to support me!
This is the complete video. If you think it's helpful, click here to SUBSCRIBE to my YouTube channel