I spent $100 CAD on a Garant 36″ Snow Pusher Model GUH36SKDVS, is it worth the money? After making the video, I realized the model GUH36SKDVS I had has discontinued but everything looks the same except the handle. The newer model is GUH36FKDU. Regardless, the GUH36SKDVS is a high-quality snow pusher designed to make clearing snow from driveways, walkways, and other areas quick and easy. Here's my review of this product:
Design and Construction: This snow pusher features a sturdy and durable design, with a polyethylene blade that is tough enough to withstand heavy use without cracking or breaking. The blade measures 36 inches wide, making it easy to move a large amount of snow with each pass. The handle is made of steel and is equipped with a D-grip that provides a comfortable and secure grip, even when wearing gloves.
Ease of Use: The Garant 36″ Snow Pusher is easy to use, with a lightweight design that makes it easy to maneuver. The D-grip handle is comfortable to hold and allows for good control of the blade. The blade glides smoothly over surfaces, making it easy to push snow without getting bogged down.
Performance: This snow pusher performs very well, with a wide blade that allows for quick and efficient snow removal. The blade is designed to be non-stick, which means that snow won't cling to it as easily, making it easier to move through deep snow. The blade is also angled, which helps to direct snow to the side as it is pushed, further improving the efficiency of snow removal.
Verdict: Overall, I would highly recommend this to anyone in need of a reliable and efficient snow pusher. Its sturdy construction, comfortable handle, and wide blade make it a great tool for clearing snow from driveways, walkways, and other areas. Whether you are dealing with light snowfall or heavy snowdrifts, this snow pusher is sure to get the job done quickly and easily. Watch the video.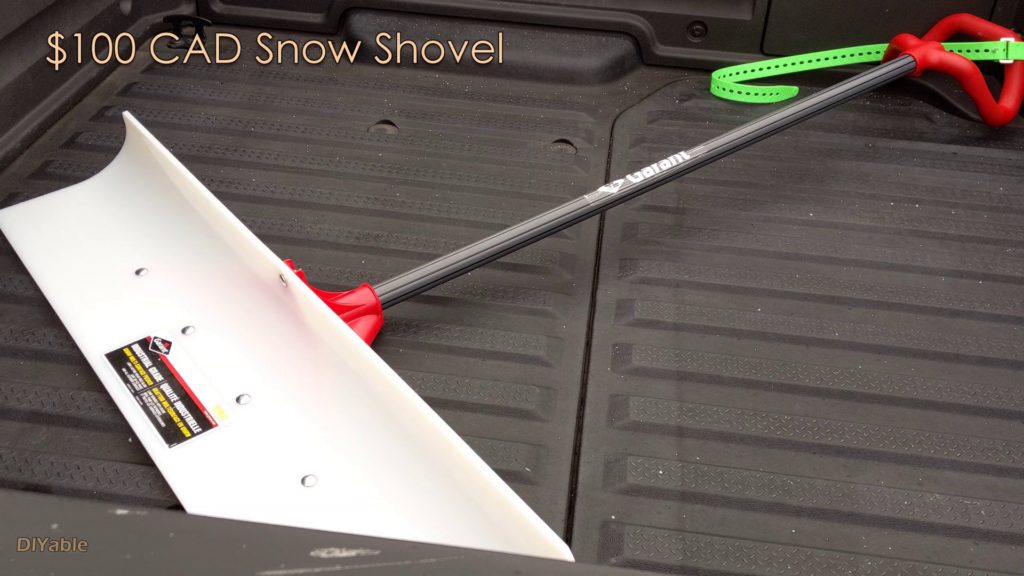 Disclaimer: I am NOT affiliated with any of these products, companies or people, I just want to share my experience as a serious DIYer and try to help other DIY people out there.
This is the complete video. If you think it's helpful, click here to SUBSCRIBE to my YouTube channel