In this article, I am going to show you how to get rid of water condensation, reduce draft and increate R-value in multiple ways. The most common way is to install the windows insulation kit, however many people are struggling with the installation and can't get the film perfectly or wrinkle free because they chose the wrong product. For DIY people, any kit in the rectangular box is not good, regardless of brand such as 3M Window Film Insulation. I will show you step by step how to install the MDBuildingProducts Shrink and Seal WS31520 windows insulation kit. I am going to share a lot of DIY tips with you. For people who have windows shutters and can't figure out how to install the film, you need to watch this. Finally, I will show you another project of mine using Acrylic panel to do the insulation instead of using the plastic film.

Here is the summary of the steps (for reference):
Clean the window: Clean the window with a mixture of warm water and a mild detergent. Remove any dirt, dust, or debris from the window surface.
Measure the window and cut the film to fit: NO NEED to do this step if you follow what I told you to do in the video.
Apply double-sided tape: Apply double-sided tape to the edges of the window frame, making sure it is evenly spaced and completely covers the edges.
Apply the film: Carefully apply the film to the window, starting at the top and working your way down. Smooth out any wrinkles
Shrink the film: Use a hairdryer to shrink the film, starting at the top and working your way to center. Apply heat evenly to the film until it becomes taut and tight against the window.
Trim the excess film: Use a sharp utility knife or scissors to trim any excess film from the edges of the window frame.
That's it! Following these steps should result in a properly installed window insulation film that can help improve energy efficiency and reduce heating costs.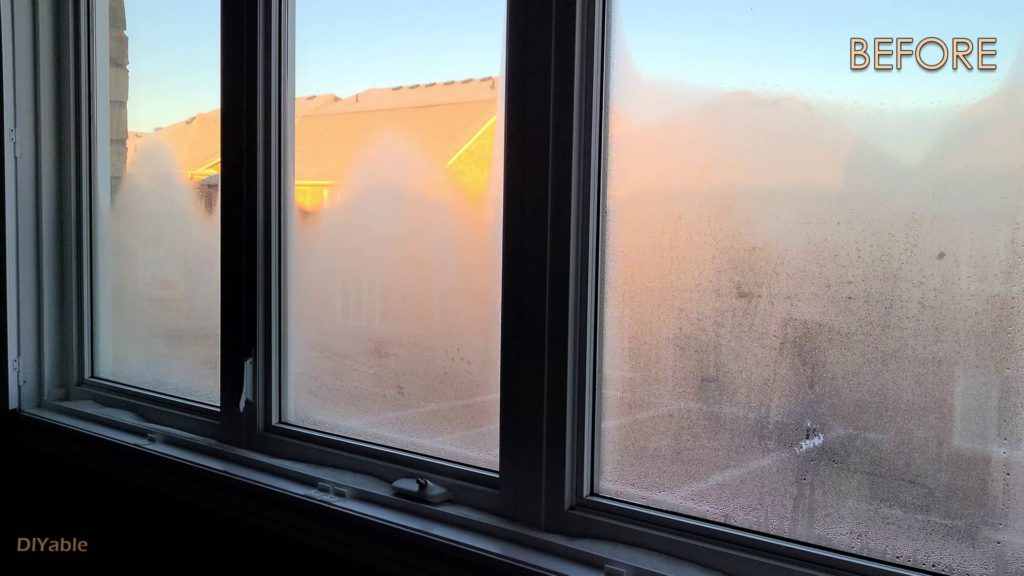 Disclaimer: I am NOT affiliated with any of these products, companies or people, I just want to share my experience as a serious DIYer and try to help other DIY people out there.
This is the complete video. If you think it's helpful, click here to SUBSCRIBE to my YouTube channel