We want our cats to enjoy running around on the 2nd floor, but we don't want them to go downstairs (DIY Cat Gate V4.0 is another project) because of various reasons. When all the doors are closed, there is no way for them go from one room to another. The solution is very simple – let them go through the walls.
If you have seen my other DIY projects, you know that I am structural first person. In order for cats to be absolutely safe (not trapped between drywalls), I had to build it between the studs. By putting 2×4 horizontally for the support, then adding the plywood to over the edge of all the dry walls. Finally finishing it with the nice trim. The only tricky part was that they have to go through our walk-in closet to the bedroom, so I re-used some of the wood (an old desk) to build a corner unit. That one looked a bit ugly, but it's in the closet, it's fine. The rest is pretty much self explanatory, enjoy.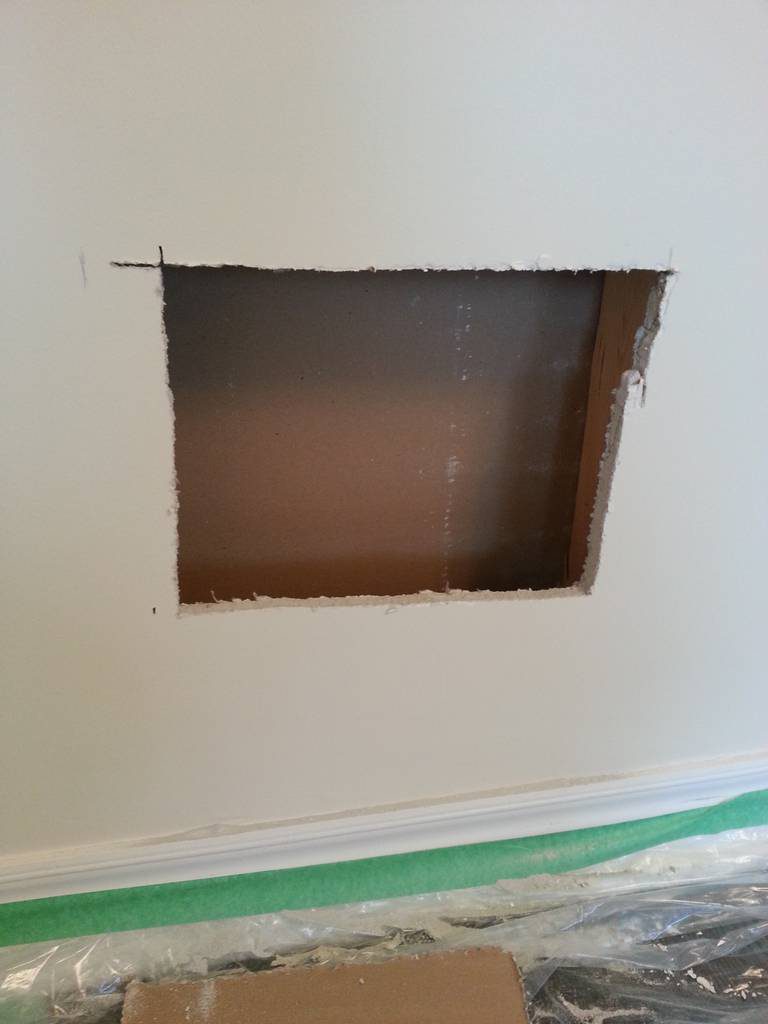 2016 Update: Minor enhancement V1.1 is made to add hinges, door and latch.