In this article, I am going to show you how to extend your asphalt driveway using the amazing product Aquaphalt 6.0 with High Performance Bedding. First you need to dig the area you want to extend, in my case it was a small area on the edge of my driveway. Next I am using HPB High performance Bedding, this product is 95% self compacted, there is no need to rent a plate compactor. How deep do you need to dig? If there is car traffic, you need a solid base 12-14 inches. If there is only human walking on it, 6-8 inches is totally fine. Because this is on the edge, there is no traffic on it, minimal excavation is needed.
Apply the Aquaphalt as per instruction, add water and compact is using a hand tamper. Aquaphalt will harden within 15 minutes. Wait for it to dry. Aquaphalt 6.0 is very strong because it has large granule. The problem is, it will make the surface look rough, it's not smooth, I am going to show you how to blend in the new asphalt with the existing driveway by feathering the edges. We will be using two different products. The first product is called speed-patch from Black Jack, it says it dries in one hour, then we will use another product from Rust-Oleum called "Epoxyshield Depression Filler & Leveler". This product is urethane fortified , you can make very good transition. Finally paint 2 coats of driveway sealer and you are done!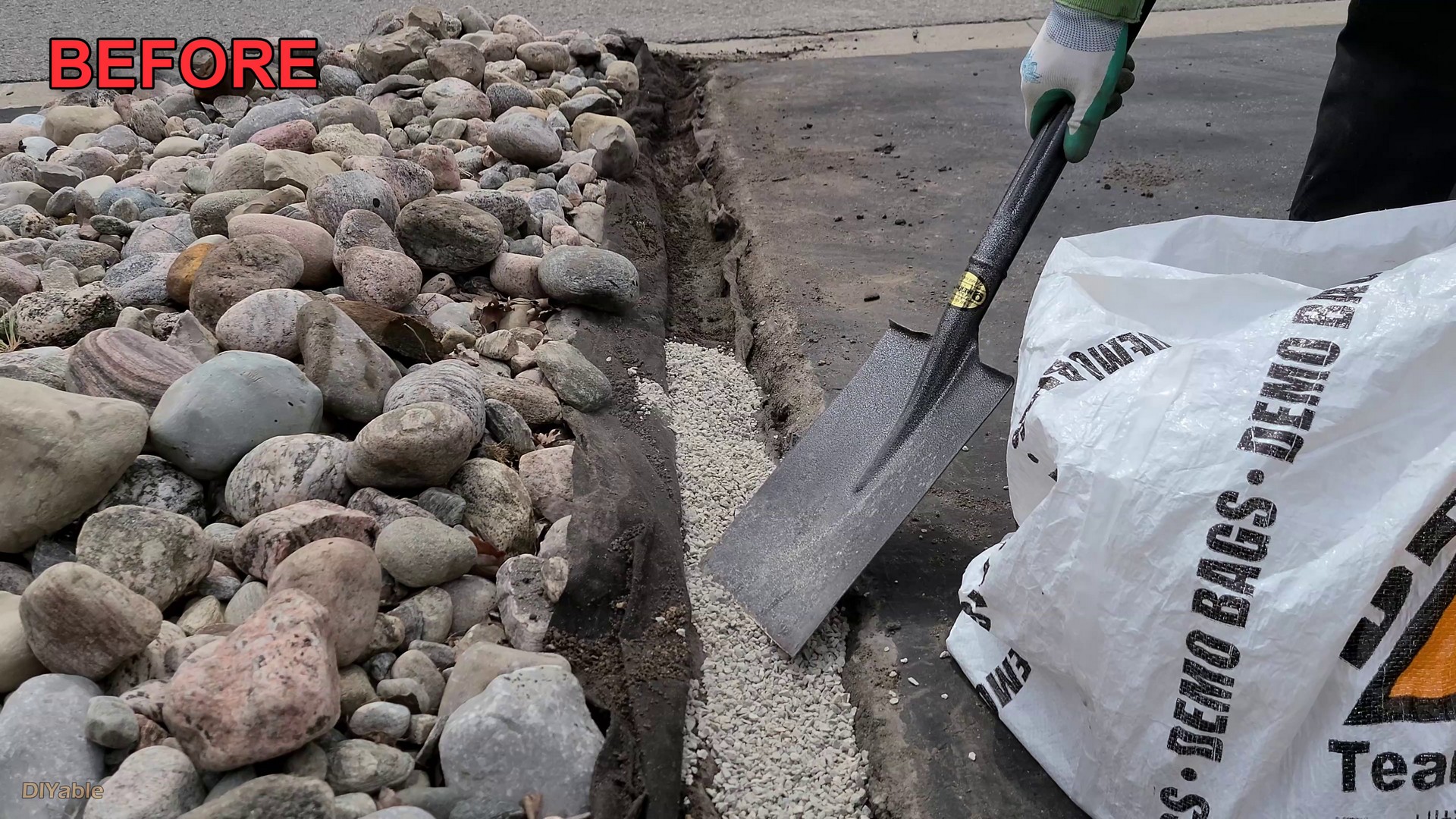 Disclaimer: This video is NOT sponsored by Aquaphalt and I am not affiliated with any of the products in the video. I just want to help you DIY people from the bottom of my heart.
This is the complete video. If you think it's helpful, click here to SUBSCRIBE to my YouTube channel