In this article, I am going to how to use the AsSeenOnTV product FlexSeal and Gotcha sprayer pro adaptor to fix the gutter or eavestrough water leaks problem WITHOUT using a ladder 20 feet above ground. Then we will fix the loose nail on the gutter, of course not using any ladder.
For this project, you will need:
Telescopic snow removal tool with 3/4″ ACME thread, Flex Seal 14 oz Liquid Rubber Spray (Clear), Gotcha Sprayer Pro Aerosol Spray Can Extension Pole Adapter and Ettore 48520 Angle Adaptor for Extension.
It's pretty self explanatory, the Gotcha sprayer Pro is a solid Made in USA product and it is attached to the snow removal tool. The design was to spray wasp nest horizontally or at slight angle. However, this doesn't work for gutter because we need to spray downwards. Because of the length of the spray can, you will need the angle adaptor.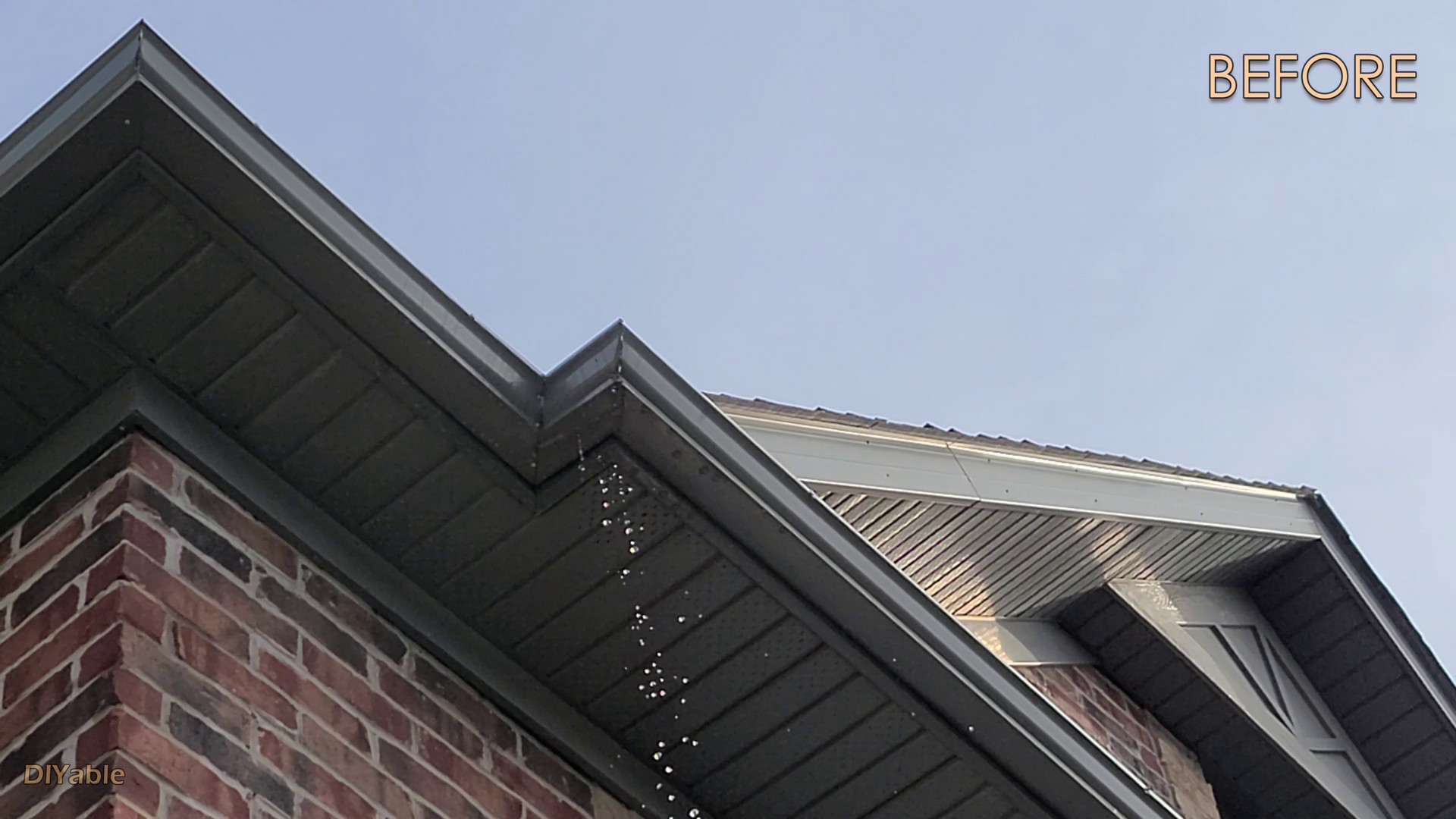 Disclaimer: I am NOT affiliated with any of these products, companies or people, I just want to share my experience as a serious DIYer and try to help other DIY people out there.
This is the complete video. If you think it's helpful, click here to SUBSCRIBE to my YouTube channel