After reading my previous article "Tile Question: Can you reuse the existing mortar bed on plywood?", the next question is: How to DIY cut floor tiles for toilet flange and air duct?
I am going to cut the tiles for the toilet flange. Here is a simple DIY tips, use a piece of masking tape on the tile and draw the circle using a compass. Next, I need a diamond blade for my angle grinder, I bumped into this Hitachi blade at my local hardware store, it's made in Japan and surprisingly it's half the price of Dewalt.
That's pretty much self explanatory, it's very easy. Now, let's go back inside to see if it fits. Look, perfect! There is another DIY tips I want to share with you, this Milwaukii INKZALL is an amazing product, you can write it on the tile even the surface is wet or dusty. Forget about those wax based tile markers, trust me, you will thank me for this. However, I don't recommend this Mastercraft wet saw from Canadian Tire, it's cheap but all my clothes were wet
This is how you cut rectangle for the floor register, first you cut from the top, because the blade is round shape, you cannot reach the corners. Now, flip it to the other side and finish up the corners. There you go.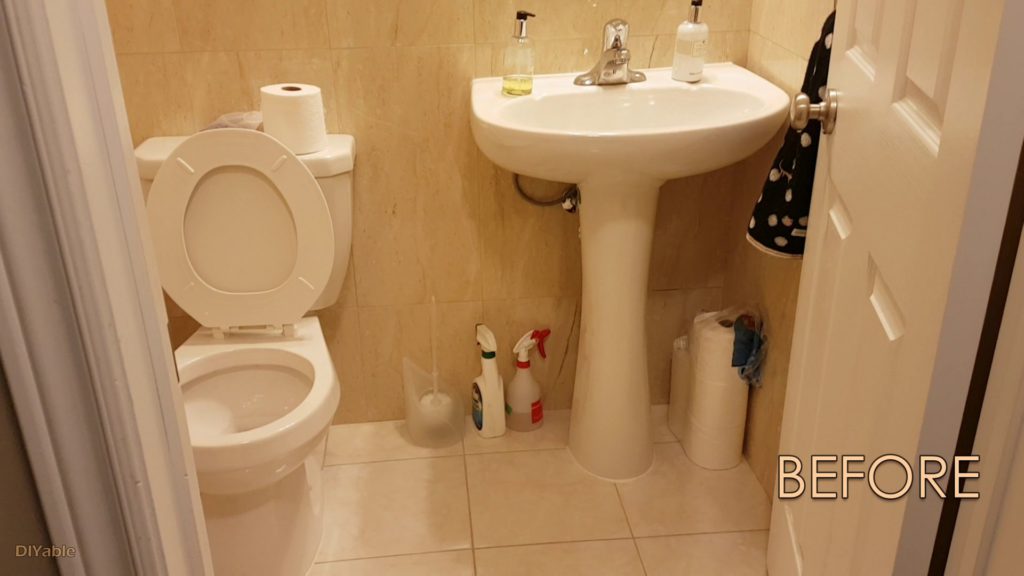 This is the complete video. If you think it's helpful, click here to SUBSCRIBE to my YouTube channel