I built a cat condo for our cats using plywood and carpet 8 years ago, I think it is time to upgrade. As I noticed that modern cat furniture design doesn't use carpet anymore (similar to modern houses that use hardwood floors), so I am going to do the same with cat condo version 2.0.
Lee Valley Veritas Cyclone Lid
In the past, I usually cut and sand the wood in garage and I never had to worry about saw dust, but this time I have to do this project basement in winter. I had no choice and needed a dust collection system, the Veritas Cyclone Lid from Lee Valley caught my attention. It's really awesome, it's MADE IN CANADA with very strong solid plastic. I bought a Rubbermaid Roughneck Trash Can 77 L (20 Gal) from Home Depot for only $15 and the lid fit perfectly. Proper reinforcement inside (wooden ribs) had to be built to prevent bin from being collapsed due to high suction created by the vacuum. It worked perfectly for DIY people, strongly recommended.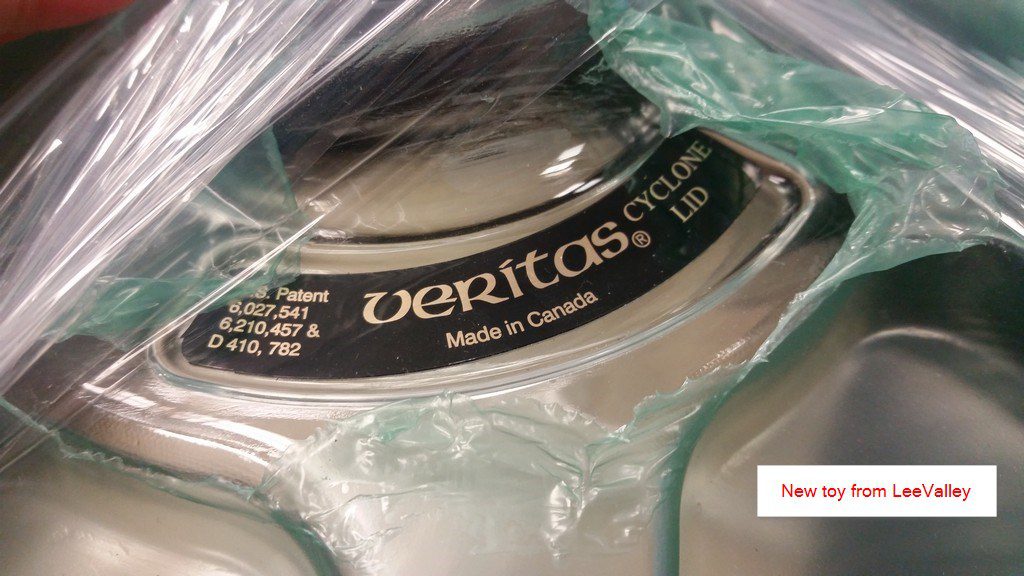 As you can see in the photos, I built 3 beds (for our 3 cats) but at this time of writing I only completed one. I haven't got time to built another one yet. Life is too busy.