Our cats are generally very good but sometimes when they have a bad day, they would hide under the bed or couch and don't wanna come out (Note: it is not excessive hiding, we observed for 2 years). We totally understand cats like to hide and play, that's why I built them cat tree and cat condo. However, this behavior disturbs our daily routine especially if that happens at LATE night, sometimes we have to wake up at 5:30 AM for work next morning and that's pretty frustrated trying to kick them back to their own room so that we can sleep.
Blocking them from going in
I bought some 1x5x6 and 1x4x6 Pine from Home Depot, cut them and nailed them. Note that I re-used the scrap wood for middle support.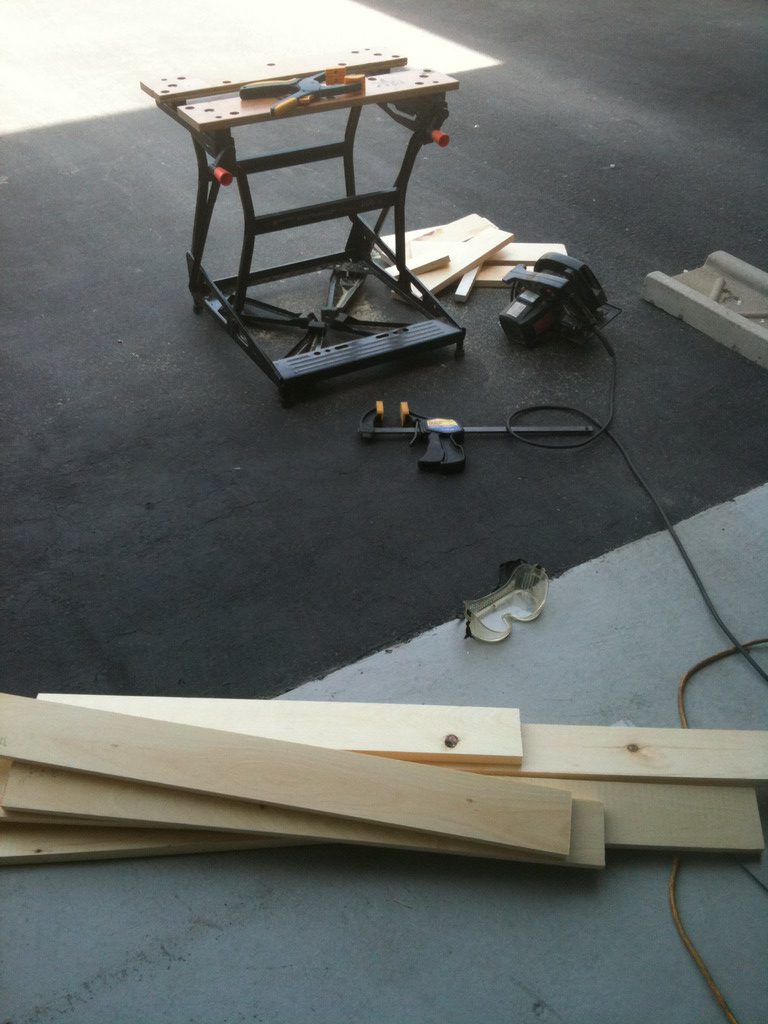 (All project photos were taken using iPhone)
One challenge for the Queen size bed is the metal frame that comes with several LEGS in the middle. To overcome this, I made 2 boxes as you see in the picture. Finally, to put it to the test, we have Mythos and Rini for QA. Mythos was really mad and tried so hard to push the wood. But Cats do not have a lot of persistence, so they gave up after 10 minutes. Project is so successful.
Notes and Side Benefits
I have intentionally made the boxes smaller so that people don't see the wood from the standing angle, the other alternatives are: (1) add mirrors to create optical Illusion (2) stain/paint the wood with color. With this project, there is another benefit – I no longer need to vacuum the carpet under the bed or swiffer the floor under the couch! It saves a lot of time and effort.