In this article, we are talking about how to change the winter tires like a Pro. There are so many Tesla video out there, but many of them don't give you the complete picture or they have enough technical details of changing tires. I have been changing my own tires and also on my family member's cars for more than 20 years, I know what I am talking about.
For Tesla Model 3 long range, you can use the same configuration as summer tire 235/45 18″
But if you ask anyone living in the area having heavy snow, they will tell you to go with narrower tires.
For me I got Continental Viking Contact 7 with 215/50 18″ and Replika R241.
Hub centric rims will fit your car perfectly without the need of adapter ring. This company Replika is one of the few manufactures that they let you use the vehicle's original nuts. If you have bought aftermarket rims before, you may notice that some of the manufacture do not let you use the regular impact socket, you have to buy THIN WALL socket. That's a big problem. If you bring the car to the mechanic
for brake work, many of them will use regular impact socket and it will scratch the rim. It's VERY BAD.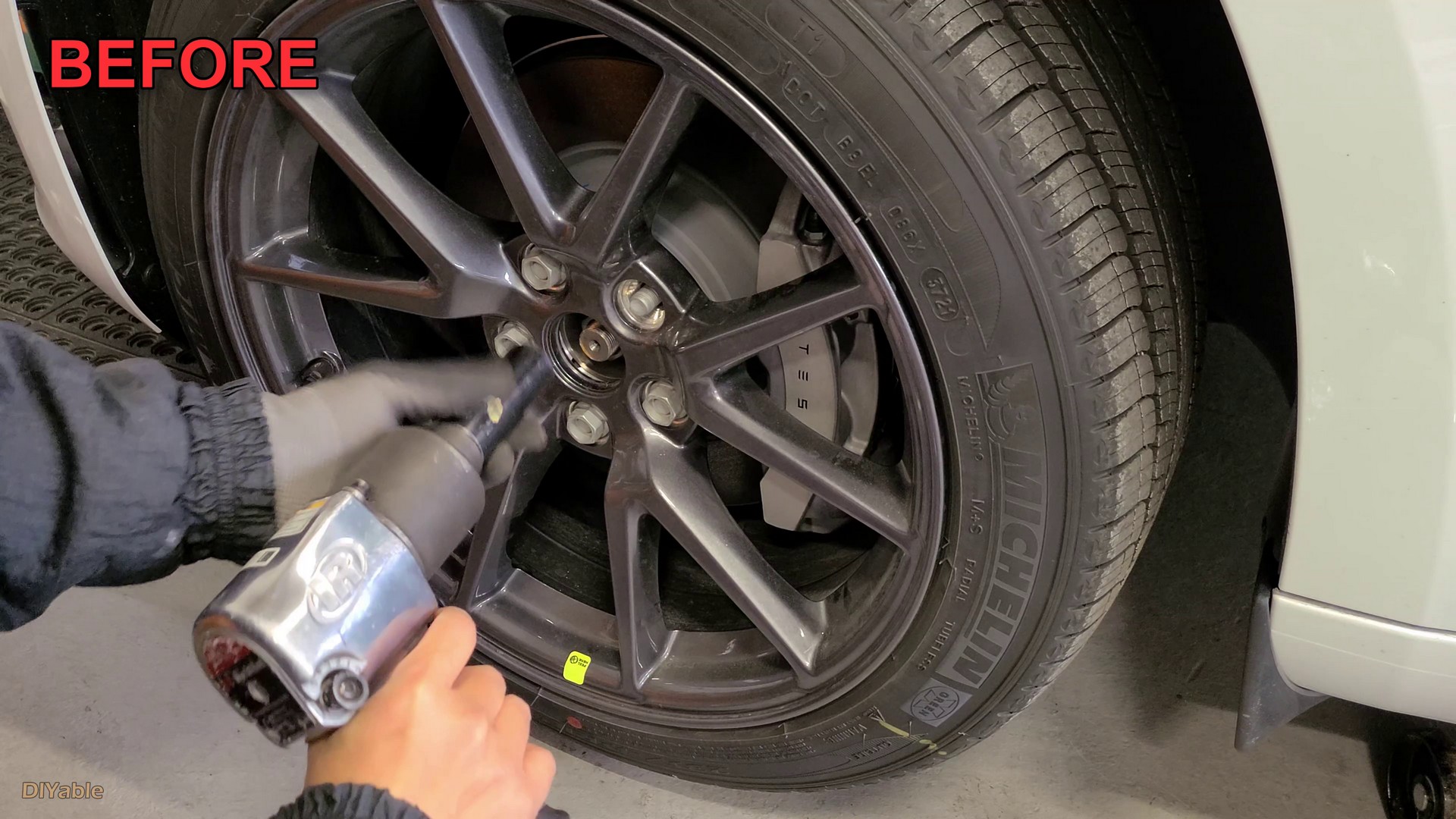 I am NOT affiliated with any of these products, companies or people, I just want to share my experience as a serious DIYer and try to help other DIY people out there. Please give it a thumbs up and SUBSCRIBE to support me!
This is the complete video. If you think it's helpful, click here to SUBSCRIBE to my YouTube channel