This DIY project wasn't that difficult compare to other projects I did in the past, the result is pretty impressive if you compare the before and after photos. I want to share this information with other people who want to DIY their powder room.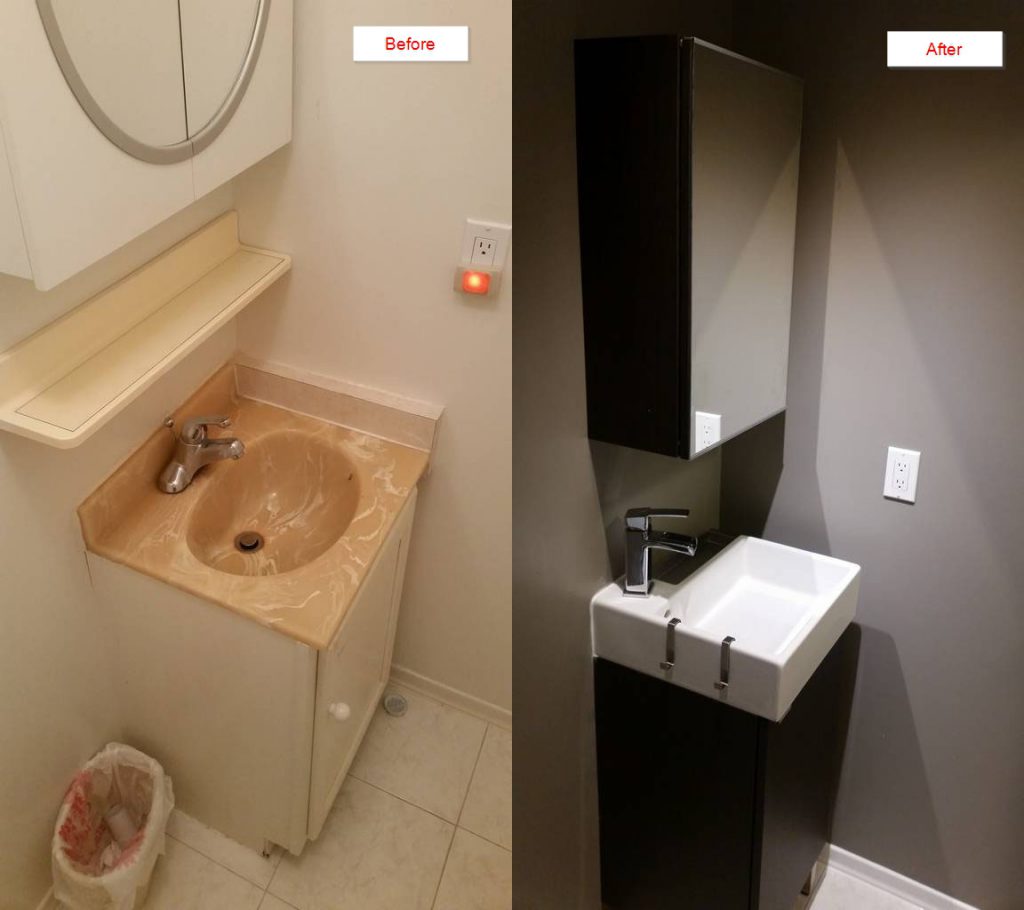 The Makeover
My wife was the one who decided what sink cabinet to use, she chose the IKEA LILLANGEN sink cabinet which has open bottom. Great! So, I had to do some tile work after removing the old cabinet. There were 2 layers of vinyl tiles underneath the ceramic tiles, it has proven to work for 20+ years without even a single crack. So, I just followed whatever the previous contractor did. It's not TV show like Mike Holmes, I would not rip the whole floor apart.
We shopped around the lighting and Lowes carried a nice LED recessed light, it updated the look of the powder room instantly after I replaced the ugly light fixture. Next, drywall patching, painting and hooking up plumbing were no-brainer, it's just interesting to see IKEA's adjustable P-trap. Finally adding the trims to the door and wall decals were the final touches. Similar to other posts I had, I added the detailed description in the photos and they are pretty much self explanatory. Enjoy.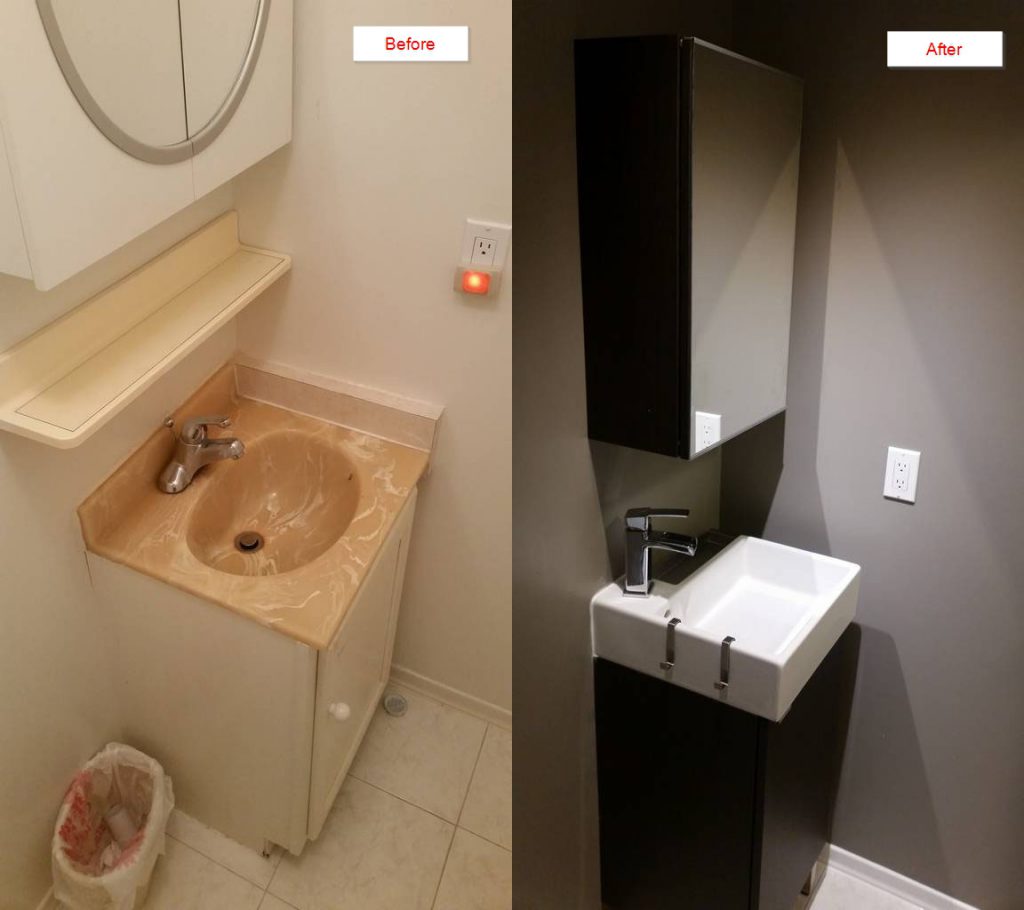 Tips – How to paint the edge in perfectly straight line?
In U.S. and Canada, you pay for what you get, therefore if you want the best results I always recommend to buy the most expensive tools. Many friends asked me how to paint like Pro on the edge when they see the result in my house, my secret is to use Shur-line edger as well as a $25 CAD Purdy brush (Nylon and polyester blend). Don't follow the instructions of dipping the shur-line edger onto the tray, just use the brush to put the paint on the shur-line tool.
The Material
Total material is around $550 CAD tax included. Not bad. DIY labour is around 4 Saturdays.
Pfister Kamato Sink Faucet $50 CAD (boxing day sale at Lowes, reg $160 CAD)
IKEA LILLANGEN Sink cabinet $139 CAD
IKEA LILLANGEN Mirror cabinet $59 CAD
Delta towel hanger $25 CAD (clearance)
MDF Trims $30 CAD
Behr Premium Plus egg shell paint $50 CAD
BAZZ 4.5″ x 9″ recessed light CL3127B $70 CAD
Wall Decal butterfly $5 CAD (clearance)
Caulking, plumbing parts and other accessories $50 CAD