Android box is awesome but it cannot replace live TV on Antenna in my opinion. Watching live shows, Olympics/World cup and local news/weather are so convenient, also there is no way Android box can beat the respond speed of channel hopping, especially when you want to channel surf but you don't exactly know what to watch. It's FREE! Why not?
How many channels I got? (North of Toronto)
This Winegard FlatWave FL6550A Outdoor HD TV Antenna has very high build quality and it looks good outside of our house. Since I don't want those huge fish bone type, this is an alternative. After the installation, I got around 30+ channels by pointing the antenna to the South (CN Tower), I am 40 KM North of downtown Toronto. I can receive American channels like NBC, ABC, FOX, etc. from Buffalo. Tips: I have to tilt the antenna slightly towards the sky to get all these. But in some bad days, the American channels are not as stable depends on the weather in the States, sometimes I lose the signals. But I would say 90-95% is stable with the height I am installing outside of 2nd floor window. I guess roof would be the best.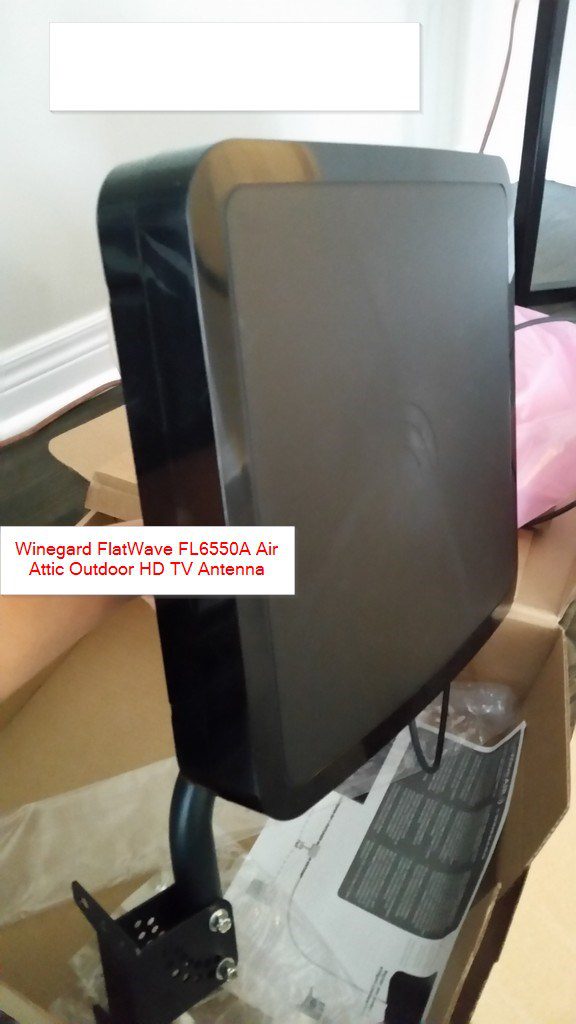 Custom DIY aluminum bracket
The bracket comes with the package only let me install on the front of my house (in my case) which I don't like it, so I made my own aluminum bracket (with stainless steels bolts) to mount it on the SIDE of the house. You do need the 5V USB (comes with the package) to power the antenna or it won't get anything at all. For the 5V USB device, I put that in my garage so it won't get wet.
Grounding is a must- NEC Article 810.20 and 810.21
According to NEC Article 810.20 and 810.21, I have to ground BOTH the antenna mast and the coaxial cable (10 awg copper) OUTSIDE OF THE HOUSE, then connect it to the 6 awg bare copper wire to the grounding rod (8′ deep) / grounding plate (2′ deep). Finally run the 6 awg ground wire back to the house main ground on main electrical panel. I also added a TII 212 Broadband Cable TV Lightning Surge protector to protect our TVs. What if you don't ground properly? When lightning strikes, it may blow up the TV in your family room and starts a fire inside of your house. Good luck.